The first thing you should know about the Trekking guide industry is that thousands of companies and guides claim they offer some training to become a guide or to learn how to be a guide. Only a few companies out there truly deliver what they promise, and those are the ones you should trust. Trekking is one of the most popular outdoor activities in the world. It's also a great way to travel, see the world, and experience new cultures. If you're interested in becoming a trekking guide, then read on.
We'll cover everything you need to know about starting a trekking guide business. If you're ready to take your love of nature and your skills as a guide to the next level, then you've come to the right place. We'll teach you all the steps to start your trekking guide business.
Being a trekking guide is a fun job. You get to help people enjoy their time on their adventure in the great outdoors. There's no better feeling than seeing someone smile as they reach the top of a mountain or cross a bridge, knowing they have accomplished something significant and special in their life.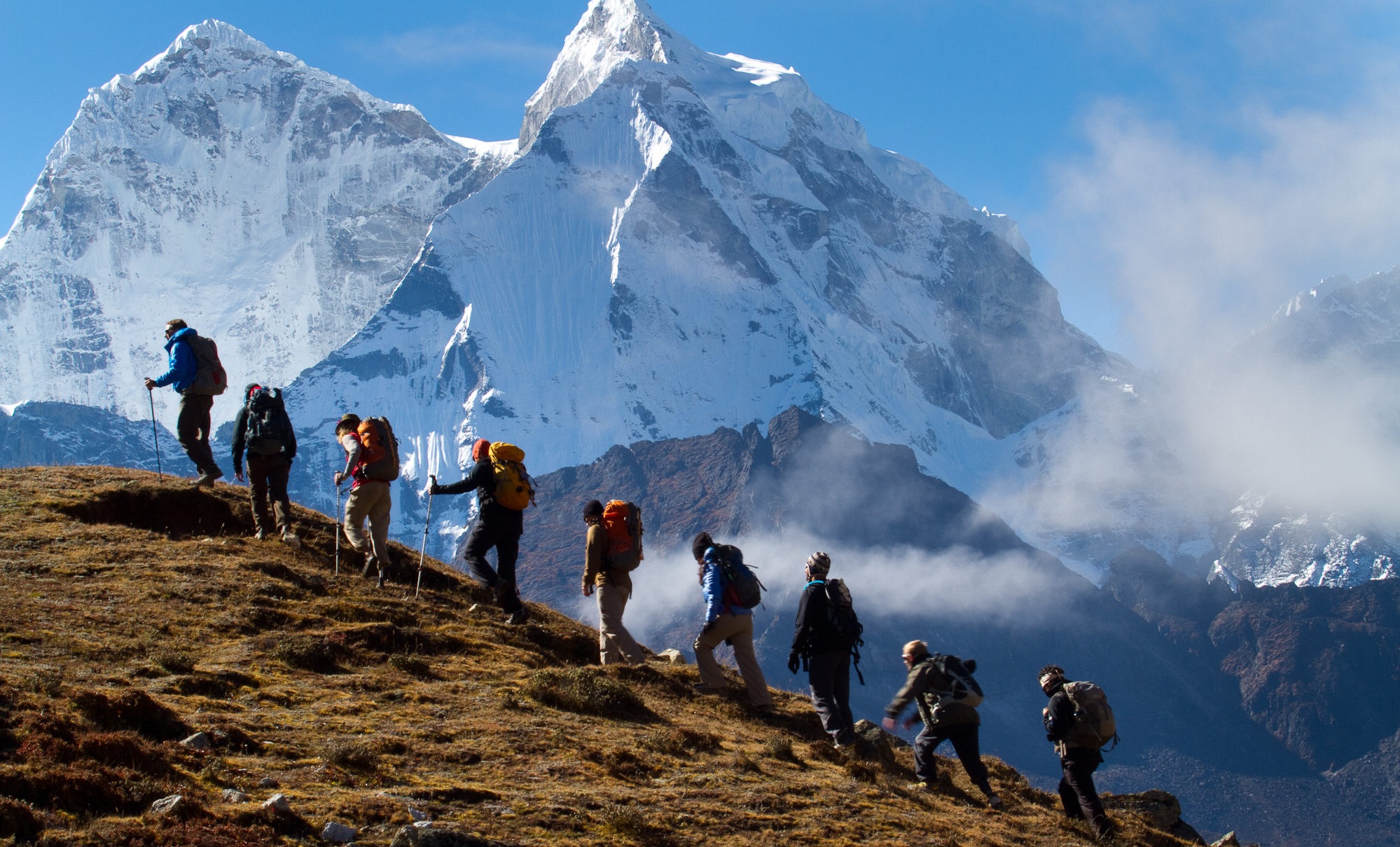 Learn about trekking guides.
You'll learn the basics of becoming a trekking guide from the ground up. From finding clients, how to market yourself and how to handle the unexpected, we'll teach you everything you need to know.
Prepare yourself for the trekking guide role.
It's a very exciting time to start a business like this, but you need to know what to expect from the start.
First, you must be ready for the challenges of "freelancing". There are no set hours, and you'll need to learn how to manage your time, budget, and schedule.
You'll also need to be prepared for the challenges of being a solo entrepreneur. This means you'll need to create a plan that will help you keep the motivation and drive to keep going.
You'll also need to know what to do next after trekking.
You'll need to be prepared to be your boss. This means you'll need to find a way to handle the ups and downs of working from home and trying to get enough work done to sustain yourself and your family.
Prepare your equipment
The first step to becoming a guide is to prepare yourself.
You need to find a reputable company to work for. This will mean checking out the company's reputation, reviewing its reviews, and asking questions to ensure they're reliable.
Once you're happy, it's time to prepare your equipment.
You'll need the following:
1. Your guide kit
2. A good pair of hiking boots
3. A backpack
4. A water filter
5. A tent
6. A sleeping bag
7. A sleeping mat
8. Sleeping pillows
9. A personal first-aid kit
10. A GPS
Be a Trekking Guide for Beginners
To start, you must know what it means to be a Trekking Guide. This includes knowing how to handle your clients, being able to navigate different terrains, and being able to communicate with other guides.
We'll teach you everything you need to know to be a successful guide, but there are also some things you should already know before you start.
First, you must have a good understanding of the local culture. This includes knowing where your clients live and the language they speak.
While you can't be fluent in every language, learning at least one is a good idea. If you're not familiar with the region, there are several websites that you can use to brush up on your language skills.
Next, you must know what the weather is like and where you're going. You should also know about the terrain and how it changes throughout the year.
Finally, you need to know about wildlife. This includes the kinds of animals you might encounter and what they eat.
You can also check out the Trekking Guide Handbook for more information.
Tips on how to make money as a guide
We'll teach you everything you need to know to become a successful guide.
You need to choose a reputable company. We recommend Adventure Consultants (ACI). They've been in the industry for over 20 years and have helped guides and clients worldwide.
Next, you need to choose your first destination. While you don't have to limit yourself to places with guides, you'll do better if you pick somewhere popular. It would help if you also avoided areas thwithoo many tourists and toides because you won't have much to offer.
You'll need to learn everything from setting up a website, the best types of equipment to buy, and what kind of clients to expect. You'll also need to learn how to become a responsible guide, and we'll give you many tips on how to do that.
When you're ready to start, you must register with ACI. Once you're registered, you'll need to get some equipment, and then you'll need to decide where you want to start.
Frequently Asked Questions Trekking Guide
Q: What kind of work can a beginner trekking guide do?
A: Most beginners start with shorter walks. Then they'll move on to longer trips. They may be offered trips to one or two lakes, but some guides only take those.
Q: What's the difference between a long and short trekking trip?
A: A long trek takes several days and covers a large area. There are many different types of tours. Some are very easy, and others are more challenging.
Top 3 Myths About Trekking Guide
1. It is impossible to become a trekking guide.
2. It takes at least three years of study.
3. It is only possible if you have studied at a European school.
Conclusion
Trekking is a popular activity worldwide; it's not hard to see why. It offers great exercise, and you can enjoy the beautiful scenery and get close to nature.
You'll be responsible for taking tourists and other travelers on hiking tours and showing them the sights. This involves leading them to the most interesting places and helping them understand each location's history. While you might be able to start trekking independently, you'll need to learn the ropes first.
Signing up with a local guide company is a good place to start. They can give you the skills you need to become a guide. Of course, they won't pay you until you've completed the training, but that's just a minor inconvenience. The good news is that the classes are usually affordable, and you can complete them at your own pace.