Planning on vacationing this year? The trip that you've been putting away for months, if not years, finally tipping over to the saturation point? Good for you!
You need a break. And what better place to get your much-deserved days of leisure than at the golden sands of Bora Bora?
While this beautiful planet might have a gazillion sights hidden for its own eyes, and some that humans thankfully stumbled on and immediately classified, we have to say that Bora Bora is at the near top. 
A visual treat, indeed, Bora Bora is one of those places that only seems to get more unreal and ethereal than its pictures ever prepared us for.
A sunny paradise on this blue planet, Bora Bora demands to be admired and hailed at least once in our lifetime. And we've got the ultimate guide to how to maximize on your tour, the best time to travel to Bora Bora, the places to see at Bora Bora, and the absolute must-try's you cannot miss out on!
Bora Bora- An Overview
A group of islands in the Leeward Islands is known as Bora Bora (French: Bora-Bora; Tahitian: Pora Pora). The western portion of French Polynesia's Society Islands, an overseas territory of the French Republic in the Pacific Ocean, is made up of the Leeward Islands. The total land area of Bora Bora is 30.55 km2 (12 sq mi).
But that is just the blandest of information that does no justice in describing the beauty that is Bora Bora. one of the prettiest island groups of our planet, Bora Bora mesmerizes you with its turquoise waters and shimmery sand that sticks between your toes for a long time and for a longer time in the creases of your heart.
Things to Do at Bora Bora 
Ha, as if there is a lack of things to do at Bora Bora. But we'll try to cover all of the essential best places at Bora Bora that you must absolutely visit. 
Matira Beach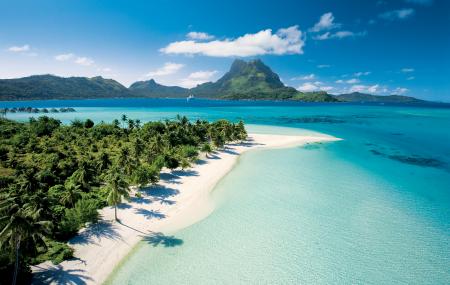 No list about Bora Bora is complete without mentioning Matira Beach. A dazzling teal painted hue, with the sun brushing down our shoulders, the Matira beach bags one of the most visited spots this side of the world. Bringing life to our Pinterest pins, Matira beach offers a beautiful picturesque view that you need a lifetime to forget.  It's miles of powdery, white sand lined with palm trees and crystal-clear water. A public beach that has millions hooked onto its beauty.
Mount Otemanu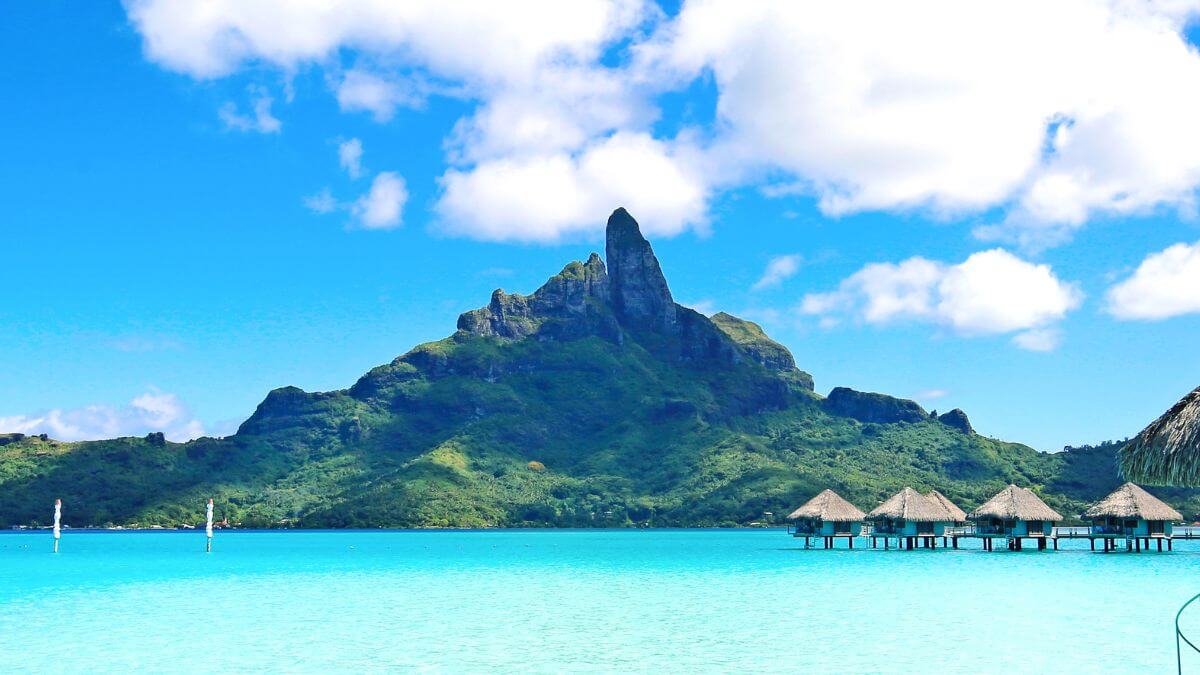 A dormant volcano? What could be cooler? No wonder people flock up in millions to view this marvel. Mount Otemanu is over 2,400 feet above the surface of a dazzling blue lagoon and a sharply rising, jagged relic of an ancient volcano. The island of Bora Bora was selected as a United States refueling facility during World War II, and Mount Otemanu offered a high viewpoint from which to position powerful cannons and radar apparatus for maximum efficiency. A view that can be seen even before your feet touch the soil of Bora Bora; you can't not add this place to your list. 
Bora Bora Lagoonarium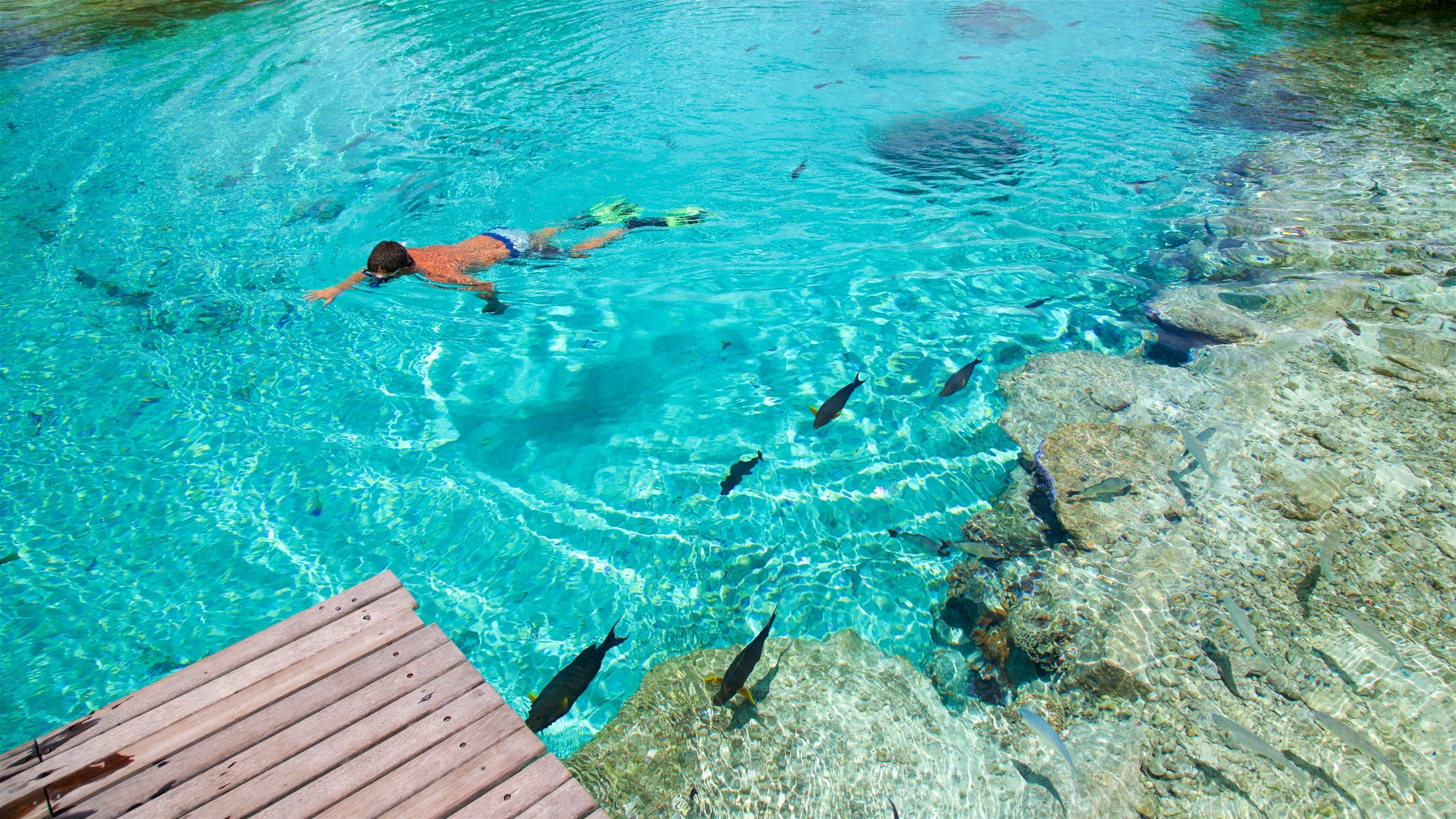 One of the most popular tourist spots in Bora Bora is awarded to its Lagoonarium. Known throughout the world for its fun activities and exotic range of aquatic animals, Bora Bora Lagoonarium must definitely be high up on the list of things that you should do when at Bora Bora. You can explore the reef with tens of thousands of colorful coral fish by glass bottom boat, diving, and snorkeling. During supervised diving tours, you can feed sharks and barracudas in the deep lagoon. The "Stingray Strait," a section of the lagoon where various species of stingrays are present in sizable schools, including multiple manta rays and leopard rays, is a popular diving location. One of the best features of this family-run attraction is that you can snorkel right there on the property while being watched by wildlife rangers. You can see sharks, turtles, rays, and a wide variety of ocean species below the lagoon's surface. Additionally, according on the type of trip you select (full-day, half-day morning, or half-day afternoon), you'll get to take advantage of a number of extras, such a barbeque picnic or an island tour by canoe.
When is the best time to visit Bora Bora?
Travel to Bora Bora is at its most enjoyable in November and April. The pleasant weather during these brief shoulder seasons ranges from the mid-70s to the mid-80s. The peak travel period, from May to October, is when there are few rainstorms and a large influx of visitors. December through March is considered a low season because of the rainy weather and increased risk of mosquito bites. However, since Bora Bora is always warm, any time is a fantastic time to visit.
How to Save Money at Bora Bora?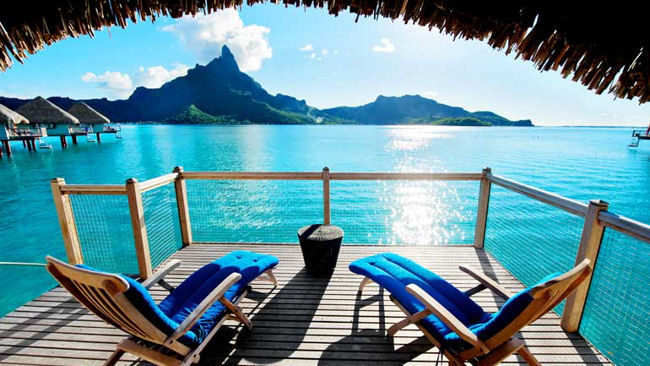 Budget thoroughly and adhere to it strictly, also, have a contingency plan already formed. While tours are meant to lay back and have fun, do mindless shopping, and be spontaneous, it is necessary to keep track of your spending so as to not regret spending money and thereby staining the happy memories created there. 
While the alcohol from a different country or place has its own appeal and demands that at least be tried out, if you are serious about saving money during your trip to Bora Bora, we would advise you to carry your own wine. Each passenger flying to Bora Bora or anywhere else in French Polynesia is permitted to bring on board 2 L, or 3 bottles, of alcoholic beverages!
Must-Experience Experiences at Bora Bora 

Like we'd already mentioned, Bora Bora has no lack of activities and places that you could miss. With snorkeling to feeding sharks, nurturing turtles, skydiving, or taking a ride in the helicopter, Bora Bora has got it all. Ride a jet ski and pet the stingrays, and challenge yourself to a hike at Mount Pahia!
A scenic destination that exudes romantic vibes as well as lovely undertones, this retreat is perfect for everyone. Grab your sunscreen and pack a bag!